Featured Event:



Resilient Communities - Workshop II - East Coast Series

Resilient Connecticut! Workshop & Toolkit:

Building Resilient Communities Together

Thursday, October 24th, 2013


8:30am - 12:30pm

Oak Room

Fairfield University

1073 North Benson Road

Fairfield, CT

Register HERE




2014 Events:


Live Green Connecticut!
September 13th & 14th, 2014
Taylor Farm Park
Norwalk, CT

Past Events:
June 6, 2013
Resilient Connecticut! Workshop & Toolkit
Request the Resilient CT! Toolkit



Resilient Communities - Workshop I - East Coast Series

Resilient Connecticut! Workshop & Toolkit:

Building Resilient Communities Together




Thursday, June 6th, 2013

8:30am - 2:30pm

195 Prospect Street

New Haven, Connecticut




Why Attend?

Hear success stories about communities that are building environmental & economic prosperity.

Learn about turnkey solutions/projects that are currently working in Connecticut communities that bind environmental resiliency with economic payback.

Find out about the Resilient CT! Task Force that is available to answer your questions about creating resiliency in your community.

Receive a pre-event packet of resources that will provide you with information on how to get your community on track.

Receive a post-event packet of resources that will guide you on how your community can take the next step towards resiliency.

Meet and talk with Connecticut's resiliency leaders.

Find out how simple it can be to create economic and environmental health in your community.

Engage and connect with a network of people that are dedicated to environmental and economic prosperity in Connecticut.

Thank You to Our Sponsors:

NORESCO

Encon, Inc.


Energize Connecticut
Clean Energy Finance & Investment Authority
Big Brothers and Big Sisters of Southwestern Connecticut
MowGreen.US
Community Energy
Next Step Living
EBP Supply
GreenTowns
Planetarian
Connecticut Green Building Council
Live Green Connecticut!
SoundWaters


Grassroots Environmental Education
Resilient Communities - Workshop I - East Coast Series
Resilient Connecticut! Workshop & Toolkit:
The Keys to Building Environmental & Economic
Prosperity into Communities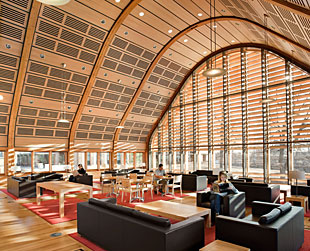 Thursday, June 6th, 2013
8:30am - 2:30pm
195 Prospect Street
New Haven, Connecticut
Food & Beverages
Food waste will be composed on site!
Why Attend?
Hear success stories about communities that are building environmental & economic prosperity.

Learn about turnkey solutions/projects that are currently working in Connecticut communities

that bind environmental resiliency with economic payback.

Find out about the Resilient CT! Task Force that is available to answer your questions about creating resiliency in your community.

Receive a pre-event packet of resources that will provide you with information on how to get your community on track.

Receive a post-event packet of resources that will guide you on how your community can take the next step towards resiliency.

Meet and talk with Connecticut's resiliency leaders.

Find out how simple it can be to create economic and environmental health in your community.

Engage and connect with a network of people that are dedicated to environmental and economic prosperity in Connecticut.

Delicious food, treats and Magic by Cyril.

Thank You to Our Sponsors and Partners:
NORESCO
Clean Energy Finance & Investment Authority
EBP Supply
Big Brothers and Big Sisters of Southwestern Connecticut
Connecticut Green Building Council
Grassroots Environmental Education
SoundWaters
Planetarian Movement
Resilient Connecticut Workshop & Toolkit
8:30am – 2:30pm
8:30am – 9:00am
Registration, Light Refreshments, Networking, Exhibits Open
9:00am – 9:25am
Opening Remarks:
James Boyle, Ph.D.
Co-founder & Managing Director
Yale Entrepreneurial Institute
Floyd Lapp, Ph.D.
Executive Director
South Western Regional Planning Agency
Session I
9:30am – 10:30am
Turnkey Solutions
Panel Discussion
Sheri Borelli
Senior Business Development Professional, CLM
The United Illuminating Company
Genevieve Sherman
Commercial and Industrial Property Assessed Clean Energy
Clean Energy Finance and Investment Authority
Lynn Stoddard, Environmental Analyst
Climate Change and Energy Team
CT Department of Energy and Environmental Protection
Bob Wall - Moderator
Director, Marketing and Outreach
Clean Energy Finance and Investment Authority
10:30am – 11:00am
Networking and Exhibits Open
Session II
11:00am – 12:00pm
Resilient Projects with Economic Payback:
Success Stories
Case Study I
Town of Fairfield
Resilient Wastewater Treatment Plant
Muncipal Energy Action Plan
Presenters:
Mike Tetreau, First Selectman
Ed Boman, Assistant Director, Public Works
Scott Thompson, Chairman, Clean Energy Task Force
Case Study II
Town of Westport
Renewable Energy: Solar Train Station Project
Presenters:
Gordon Joseloff, First Selectman
Sue Prosi, SWRPA: study of the Westport /Green Farms RR Stations
Craig Harrigan, Encon Solar
Steve Smith, Town of Westport
Foti Koskinas, Town of Westport
Leo Cirino, Westport Electric Car Club
Rick Hoag, Architect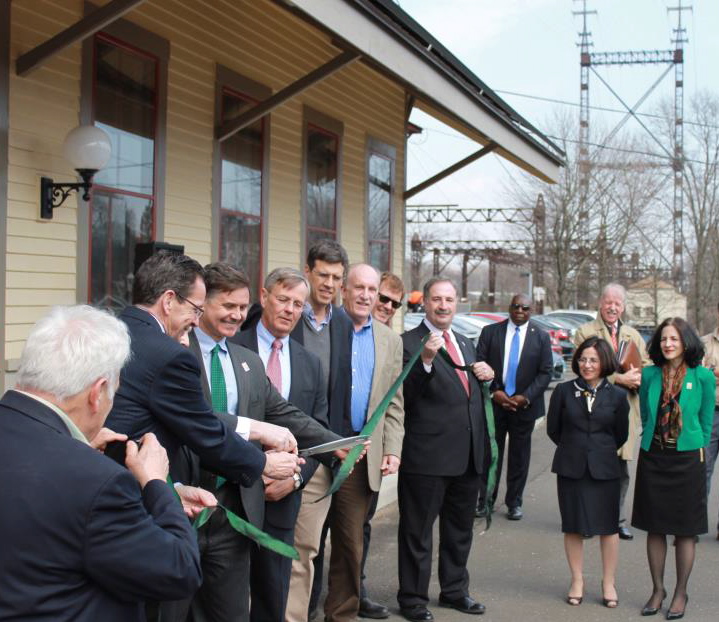 12:00pm – 1:00pm
Networking Lunch
Exhibits Open
Ice Cream and summer beverages
provided by Farmer's Cow
Municipal Success Stories:
Mayor Bill Finch, City of Bridgeport and other leaders share what has worked in their communities.
Session III
1:00pm – 2:00pm
How to Build Resiliency into our Communites:
Resilient Projects That are Making a Difference
Special Guests
Featuring:
Neil Petchers
President and Chief Executive Officer
NORESCO
2:00pm – 2:30pm
Light Refreshments, Exhibits and Networking
You can build a resilient community.
our events calendar.
.